Zoom Passcode: yu2%AW#B; Youtube
Featuring the launch of Exchanges magazine, Issue Number 3
and
Youth Discussion Forum: "Cultural consciousness within the Sino-Caribbean context"
Programme
Welcome – Mr Christopher Lee, Master of Ceremonies
Welcome address – Dr DeLisle Worrell, President, ABCF
Address – H. E. YAN Xiusheng, Ambassador of the People's Republic of China to Barbados
Address – Ms Simone Rudder, Permanent Secretary, Ministry of Foreign Affairs and Foreign Trade, Government of Barbados
Greetings – Mr JI Wei, Deputy Director General, Department of Oceanian and American Affairs, Chinese People's Association for Friendship with Foreign Countries
Greetings from the China-Grenada Friendship Association – Mr Garvey Louison
Video presentation: Exchanges magazine
Discussion forum "Cultural consciousness within the Sino-Caribbean context", moderated by Mr Rasheed Griffith, Mr Christopher Lee and Ms May Tao.
Closing remarks and vote of thanks – Mr Christopher Lee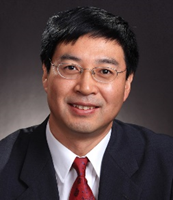 H. E. YAN Xiusheng has served as Ambassador of the People's Republic of China to Barbados since early 2018. He was previously Secretary of the Committee of the Disciplinary Inspection, Ministry of Foreign Affairs of China, and before that  Counsellor of the Embassy of China in the Republic of Kenya. His earlier service with the Ministry of Foreign Affairs included posts at the Chinese consulates in San Francisco and Chicago, USA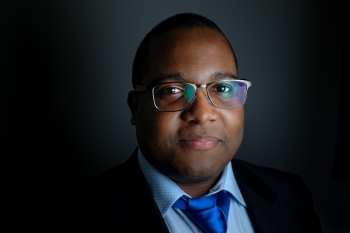 Rasheed Griffith is Head of Operations, Tokamak Labs and Host of the China in the Caribbean podcast. His previous experience includes Kelman PLLC, a boutique law firm based in New York whose core focus is the FinTech industry, and Compliance Manager at Coin.ph, a FinTech firm in the Philippines. He was also the Market Strategy Lead at Bitt.com, the Caribbean's first blockchain technology focused firm. Additionally, Rasheed is a Director of the Caribbean-ASEAN Council based in Manila, Philippines and a Research Fellow of Future, a Public Policy think tank based in Phnom Penh, Cambodia.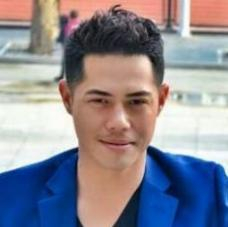 Albert Christopher Lee is the Public Relations Officer for the Chinese Association of Barbados; his family migrated from China to the Caribbean over 100 years ago. Albert is a cross cultural communications consultant who worked in the Barbados hospitality industry for over seven years. He holds a masters degree in Tourism Management from the Beijing International Studies University and has been living in Beijing for over four years. During his time in Beijing, Albert has been engaged in research and numerous initiatives that have assisted in increasing knowledge and improving awareness of the Sino-Caribbean relationship. 
Garvey Louison CA, FCCA is a Chartered Certified Accountant in private practice as Louison Consulting on the island of Grenada in the Caribbean. He specializes in Fraud and Insolvency but also provides business and investment advice to a wide range of clients.
When not in financial services Garvey enjoys a good story. As the CEO of GRENCOMM Limited he produces videos, documentaries and films. 
Garvey is also an avid script writer, story teller and novelist. Out of the Blue is a collection short stories on various subject matters. Six Days is a love story set at the time of the collapse of the Grenada Revolution. Sisters and A Devious Man are in the final stages of production.
He is a foundation member of the Grenada China Friendship Association and became President five years ago. The Association was formed in 2006 immediately after Grenada's resumption of relations with Peoples Republic of China.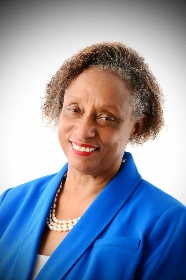 Nicolla Simone Rudder is the chief foreign policy advisor to the Minister and administers the business of the Foreign Affairs Division.
Permanent Secretary Rudder has had a long career in the foreign service and the Barbados public service generally, serving in various overseas Missions including Barbados' Permanent Mission to the United Nations Office and other international organisations in Geneva as Minister-Counsellor and Chargé d'affaires and later as Deputy Chief of Mission at the Embassy of Barbados to the United States of America in Washington D.C.
Upon her return to Barbados, Ms. Rudder was appointed Deputy Permanent Secretary of the Ministry of Foreign Affairs and Foreign Trade in 2013 and later served as acting Permanent Secretary at the former Ministry of Transport and Works until her appointment to Permanent Secretary of that Ministry in 2017. She later returned to the Ministry of Foreign Affairs and Foreign Trade as its Permanent Secretary in May 2018.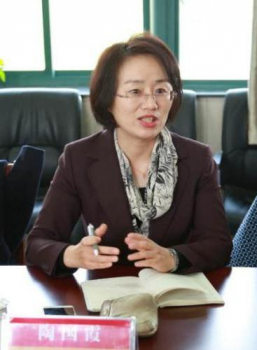 Tao Guoxia 
陶国霞
Tao Guoxia, with May as her English name, is the Chinese director of Confucius Institute of Antigua and Barbuda, who took office from September 2019 after 17 years' work in International Exchanges and Cooperation in Zhejiang International Studies University. Her B.A. and M. A. were both earned in Zhejiang University, one of the Top Three universities in China. May is an enthusiastic and enterprising leader, a reliable and hardworking teammate. She worked in China's Ministry of Education from Feb. 2011 through June 2012 for the China-US High-Level Consultation on People-to-People Exchange. In the spring of 2015, she worked in the Global Connection of the University of Wisconsin-River Falls as a visiting scholar for six months. In 2016, she was the main local liaison of the Mexican President's Delegation for G20 Summit in Hangzhou, China. May has translated and published three books including Black Beauty in 2009 and Parents Are Teachers, Too in 2011. Besides she contributed to two textbooks in international volunteer training. May is a native of Zhejiang province and resides in Hangzhou with two kids. She can be contacted by taoguoxia@zisu.edu.cn.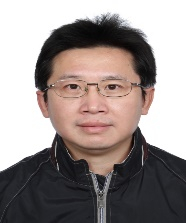 JI Wei is a fluent Spanish speaker who is a long-time official of the Chinese People's Association for Friendship with Foreign Countries (CPAFFC). Prior to his appointment as Sub-director of the Department  of American and Oceanian Affairs of the CPAFFC he worked in the Association's Department of Cultural Exchanges.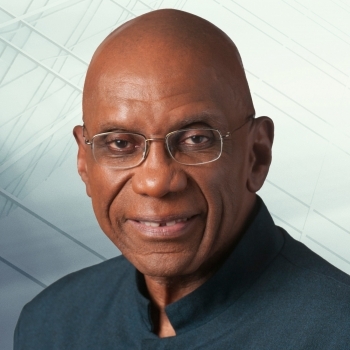 Dr DeLisle Worrell is President of the Association for Barbados-China Friendship. He is a member of the Financial Policy Council of the Bermuda Monetary Authority, a member of the Bretton Woods Committee, Washington, DC, and he was Governor of the Central Bank of Barbados from 2009 to 2017. Dr Worrell spent a decade on the staff of the International Monetary Fund. He has had fellowships at Princeton and Yale Universities, the Smithsonian Institution and the Peterson Institute (both in Washington DC), and the US Federal Reserve. He was general chairperson of the International Symposium on Forecasting 1997, and a member of the programme committee of the International Economic Association Moscow Congress of 1992. Dr Worrell's publications include Policies for Stabilisation and Growth in Small Very Open Economies (Group of Thirty, Washington DC, 2012), South Pacific and Caribbean Island Economies (with Te'o Fairbairn; Foundation for Development Cooperation, Brisbane, Australia, 1996), Economic Policies in Small Open Economies: Prospects for the Caribbean (Commonwealth Secretariat, London, 1992),  and Small Island Economies (Praeger, New York, 1987). His Ph D in economics is from McGill University, Montreal, Canada.
Association for Barbados-China Friendship
The Association, which was launched on May 23, 2019, has a mission to build deeper understanding between Chinese people and Barbadians and Caribbean people from all walks of life. Our focus is on personal experiences, person-to-person contacts, cultural changes and exchanges of ideas, and the facilitation of travel, business and study. We aim to learn from and build on the experiences of the Caribbean and China, and develop mutual insights and support that will be to the benefit of both sides.
The ABCF grew out of the interest in China that has been created by the Fish and Dragon Festival, which has been held each year since 2015 to celebrate the Chinese New Year. This festival, sponsored jointly by the Central Bank of Barbados and the Embassy of the PRC in Barbados, is a unique blend of Chinese and Barbadian culture. Our association provides Barbadians who are introduced to the similarities and differences between our cultures with a platform and resources to further their interests through our activities and services.
Ongoing information on events, news and opinion, travel and study in China may be found on the Association's website, www.ABCF-BB.com; there are updates to the websites every week. The website provides links to important conferences and meetings on issues involving the Chinese economy and society, as well as a wealth of insightful commentary on China from around the world. 
The website also hosts the Association's magazine, Exchanges, which is published annually. This general interest magazine contains articles on food, herbal medicine, alternative therapies, reminiscences, travel stories, fashion, festivals, business, economics and society.
The ABCF has hosted webinars on globalisation after the Covid-19 pandemic and the prospects for a trade agreement between China and the Caribbean. Plans for group travel to China have been put on hold because of the pandemic.
The ABCF is looking to Barbadian and Caribbean organizations to partner in our activities. The Chinese Association of Barbados, the Returned Students Association, and the Confucius Institute in Barbados all have representatives on our executive, and representatives of the Confucius Institute of Antigua and Barbuda and the Chinese Association of Trinidad and Tobago also attend our executive meetings. We hope to extend out partnerships across the region.
Looking forward we aim to attract membership from persons resident in China, both Caribbean people and Chinese who have an interest in this region. Among our plans is to have selections from Exchanges translated into Chinese. We invite contributions to the magazine on any topic of interest. To subscribe to our weekly updates and to contribute in any way to our activities, contact us at ABCFBBassn@gmail.com. 
The Dragon Boat Festival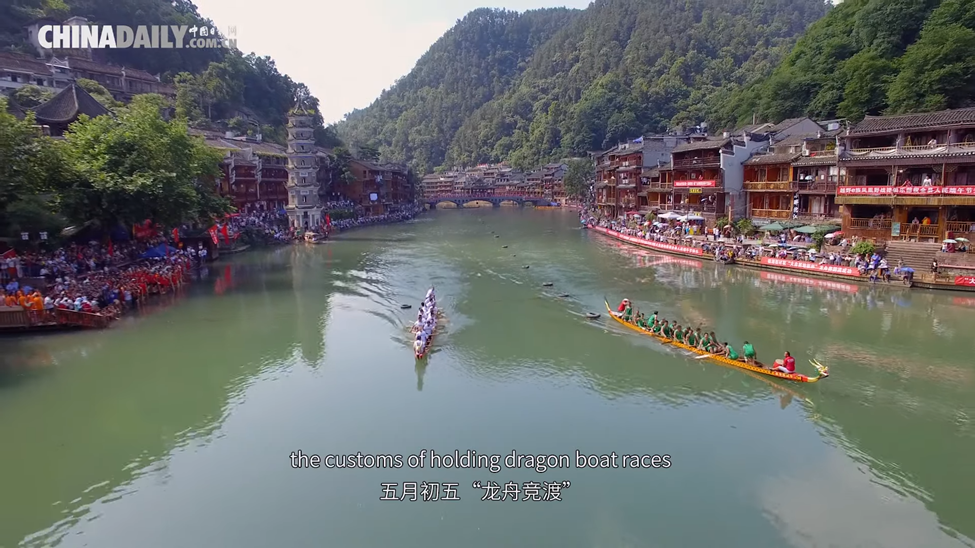 In keeping with the ABCF's mission to strengthen awareness of Chinese culture, our Executive chose to celebrate our anniversary this year on an important date in the Chinese calendar, June 14 (Barbados time), the day of the Dragon Boat Festival. 
There are many legends about the 2,000-year-old festival, but the most famous one commemorates the death of #QuYuan, a patriotic poet from the State of Chu during the Warring States Period (475-221 BC). Qu Yuan is said to have been loyal and patriotic his whole life. When he realized the decline of Chu was beyond recovery, his remorse knowing he could no longer save it grew stronger and stronger. On the fifth day of the fifth lunar month, he threw himself into the river and died for his beloved homeland. 
At this link there is a short video about the legend, as well as traditions and festive foods related to the festival.
The Association for Barbados-China Friendship
ABCF-BB.com
Executive
R. DeLisle Worrell, Ph D, President
Dr Chelston Brathwaite, Vice-president
David Bulbulia, Vice-president
Deborah Harper, Secretary
Daniel Hinds, Assistant Secretary
Monica Drayton Worrell, Activities Chairperson
Rosanna Brathwaite, Events Coordinator